Home Heating Systems
Are You Looking For a Home Heating System?
Do You Want The Simple Facts About,
System Choices - Types of heating systems
Advantages

and

Disadvantages - Things you should know
Flexibility - Using renewable energy to become self-sufficient
Benefits - Environmental and Financial savings
Unbiased Information - Not a product hard-sell
Then you have come to the right site.
This site is for those of you who are looking for a home heating system that is both affordable to purchase, and doesn't cost you an arm or a leg in running costs.
When thinking about installing a heating system for your new house or current home the process can be a bit daunting. This is mainly because it may not be your field of expertise and you have to take advice (let's face it, most of us can drive a car but we're not all car mechanics and we don't necessarily want to be).
And as a result of this, which is so often the case, you are fed a particular product or service. For the most part the vast majority of you accept this 'advice' which is helpful from the product or service provider because generally this means you really don't have to think about it for yourself.
Well! If that's the case then there goes your choice.
The point is this: the service provider offers only the product(s) or service(s) that he/she provides and not that of their competitors. There are a number of different technologies on the market that can be used to provide good energy efficient heating systems, including hot water provision.
Navigate this site for information on heating systems including domestic hot water (DHW) provision. Look at the alternative ways of providing residential heating and hot water which are more efficient than traditional heating systems and will save you money in running costs and protect the planet by reducing the emissions of harmful gases that accelerate climate change

---
Home Heating and Hot water Systems
Below is a list of some of the systems that you will find on this site;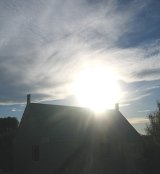 Also covered
This site will provide you with information, and a range of options - simply (without too much technical jargon), that will enable you to choose an efficient home heating system that's right for you.
We'll look at both fossil fuel and renewable energy sources. But most of all this site will give you a way of deciding what system of heating is best for you, and how you can reduce your running costs.
---
Alternatively, if you prefer traditional books see below.

---
Social bookmark this site simply by clicking on your favorite bookmark below
ADD TO YOUR SOCIAL BOOKMARKS:

Blink

Del.icio.us

Digg

Furl

Google

Simpy

Spurl

Technorati

Y! MyWeb
"For best plumbing services and tips," visit: www.plumberpyrmont.com.au.
Click here to visit online store.
---