Site Search
---
Use this page to quickly navigate - to site search Home Heating Systems and Solutions and the Web for answers - quick and easy.
Simply type the exact word or a phrase to get the results.
For answers to FAQ's on heating and plumbing see the DIY Heating Plumbing Tips page.
---
Search This Site
---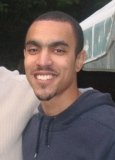 This site is dedicated to the
loving memory of Joshua Dennis, 
(9 October 1981 - 16 December 2005)
Home Heat Loss Heat Gain Radiant Heat Central Heating Radiators UFH 
Heat Pumps GSHP's WSHP's ASHP's Solar Heating PV Systems Boilers 
Water Heaters Insulation Elec-Heaters
Terms of Use      |     Privacy     |   Contact Us